Every one having an Android Phone needs to check out the Apps available on the Market before they buy them. Like iOS users, Android doesn't have any sort of App called Installous or related to it by which they can get some cool Apps and stuff for free in order to test the game, decide about the game and once done then buy it. Now you people will say that there is a solution called Rooting which is equivalent to iOS's Jailbreaking. Those of you must be aware of the technique called Rooting, must also know that Rooting is the world's difficult and painful method to attempt and quite risky.
If we compare rooting to Jailbreaking, we can say that both are different because in Rooting you do all the procedure, in Jailbreaking the software does all the procedure for you. In this way Jailbreaking is quite easy to do. To get Paid Apps for free on iOS you need to Jailbreak and on Android you need to Root it.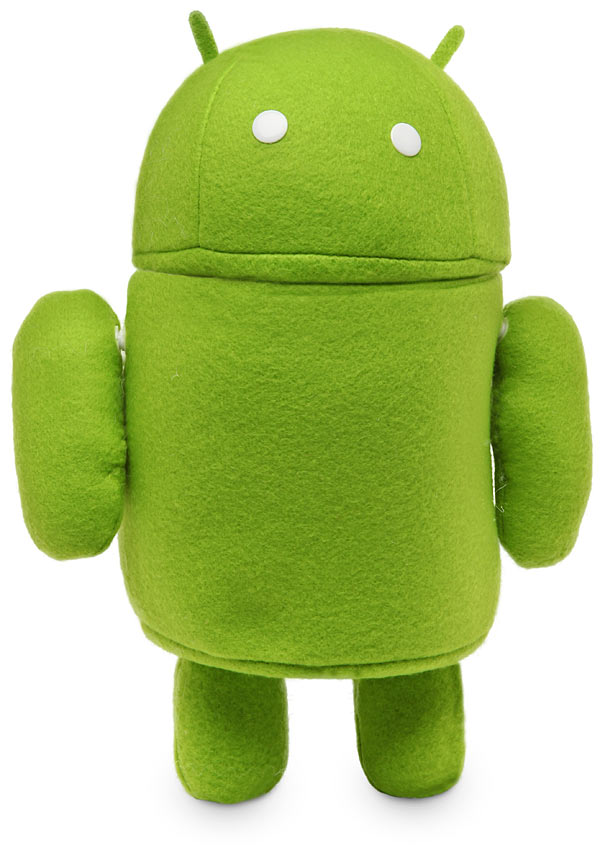 From now on you won't need to Root your Device and go through all that painful method because the day before I came across a new method for Android in which you can install crack paid Apps on your Phone simply using your PC or Internet. Now many of you people will say that this is old and you all know about the method. So let me make you clear that this method doesn't tells you about the old 4shared technique which is now outdated and not everyone can find cool and updated Apps on 4shared.
On my way from iOS to Android, I also faced some difficulties regarding the Paid Apps because in Android Market you get free Apps which are not that much good to play. In the Paid section the prices of the Apps are quite high. I also went with the 4sahred technique and found out that it is too old and outdated. Technically I came across a web like Apptrackr for iOS where every single App for Android is available and is up to date. The method below won't be requiring any sort of Rooting on your device. If you find Rooting easy, so you can go with it.
Now let's start with the procedure to get cracked paid Apps on your Android Device.
Steps to follow:
Step 1:
You must have a PC and an Android Device with you with some computer skills and working internet.
Step 2:
Now go to
approb
. After the website is opened, navigate to
Android
section and over there you will find tons of Paid Apps for Android.
Step 3:
Now click on any App and it will open in new tab or window. After the Tab is opened, simply press download and new tab will be opened with some file sharing website links. You can download from any source you want to.
Step 4:
After you have selected the download medium, you will have an .APK format file in few minutes depending on the size of the file.
Step 5:
Now navigate to Android Market on your Phone. After the Market is opened, Download Astro File Manager from there or any file manager you feel comfortable with. I would recommend Astro File Manager because it is easy to use.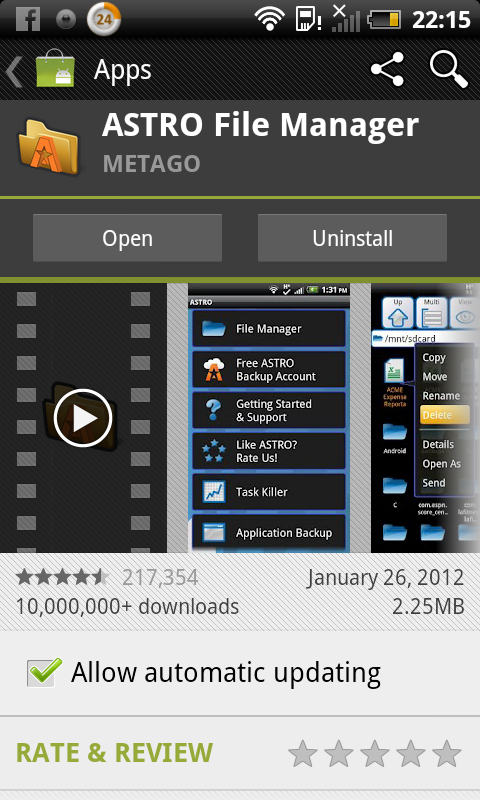 Step 6:
After Astro File Manager is done on your device, simply plug in your Phone into PC as a Storage Media. Once your Phone is plugged in you will see the name of your Phone in my computers and you could easily access the storage of your Phone.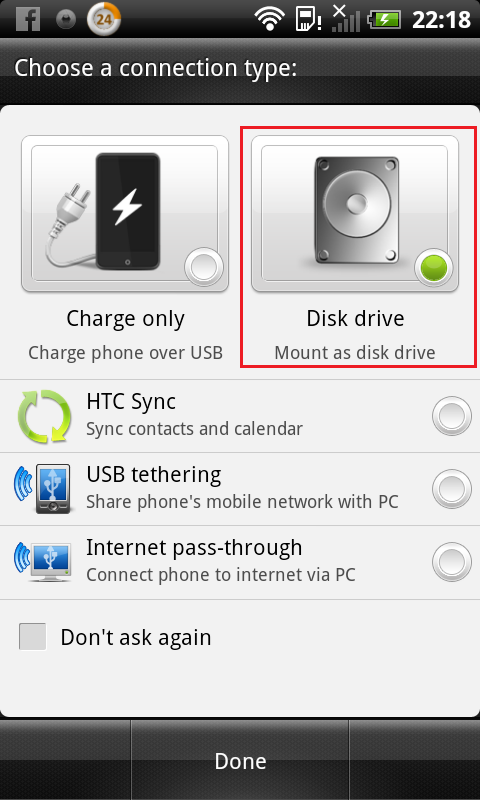 Step 7:
Once you are in Storage you will see many folders in it. Now it is up to you whether you make a new folder with the name of Apps or use the existing folders to place the Apps. To avoid any sort of confusion, I would recommend making a new folder with the name of Apps. ( I didn't made one because i sued the Download folder)

Step 8:
Now place the App you downloaded from the website above in the App folder. When done, simply disconnect your Phone and go to settings.
Step 9:
When you are in settings>Applications and check Unknown Sources to install Apps from third party.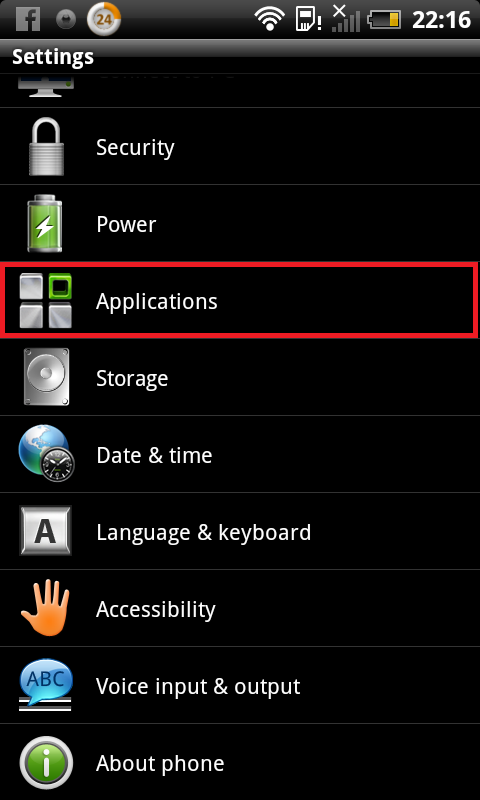 Step 10:
Now go into Astro Manager and open the folder Apps. Over there you will find the Apps you downloaded. Simply press on them and it will give you set of options. Just install them. Once done, you are good to go.
Like this you can get all the Apps for testing purpose. If you want to avoid all these steps, so follow the alternative method.
Alternative Method
Step 1:
Download Snappz Market.apk from
here
.
Step 2:
Install it the same way as shown in the above method.
Step 3:
Once it is downloaded and installed. You will see a new icon in your Apps menu with the name of Snapzz Market. Now open it and enjoy downloading paid Apps.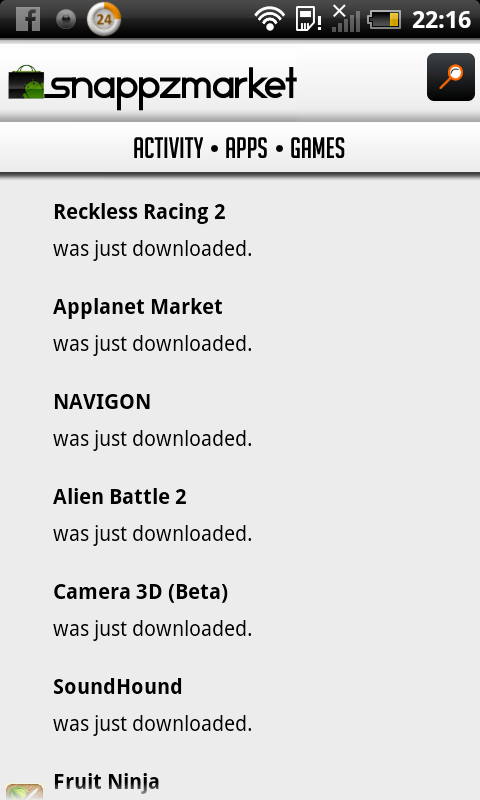 The purpose of this Article is not to promote Piracy. This is intended for Educational purpose only. Try the above steps at your own risk. We expect every one to use this method only to test the Apps before they buy on Android. If you like the App buy it.